My story
I know what it's like to feel stuck, and to need support finding calm amidst the chaotic demands of life. I know what it's like to silently carry feelings of inadequacy, shame, denial, and grief. And I know what it's like to wake up most mornings filled with self-loathing.
For years, I turned to alcohol to quiet my anxious brain at the end of the day, to protect myself from heavy emotions, and to mask my true introverted nature. I didn't know how to hold personal boundaries, how to navigate conflict in my relationships, or how to be gentle with myself when I made mistakes. I was surrounded by friends, family, and colleagues who loved me, but I felt so alone.
Eventually, I started working with a therapist. In therapy, I felt supported, safe to explore my emotions, and really seen. I was finally learning how to hold space for my emotions, how to dismantle the limiting beliefs I held about myself, how to create better personal boundaries, and how to be more comfortable in my own skin.
The deeper I dove into my own personal work, the more keenly aware I became of how true healing requires an approach more comprehensive than talk therapy alone. While talk therapy gave me a voice I hadn't known before, I still felt like something was missing. It wasn't until I began exploring my relationship to alcohol and embarking on my own sober journey that I realized more attention was needed on the mind-body connection and nutrition.
After much research and exploration, both academically and personally, I embraced a holistic approach that encompasses whole-person healing, considering all aspects of a person's lived experience and how each impacts mental wellness.
If you've read this far, I have a feeling some of my experiences resonate with yours as well. I'd be honored to hear your story and support you on your journey to relief, clarity, and healing.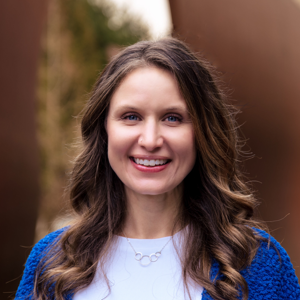 The official stuff...
Licensed Mental Health Counselor Assoc,
License #MC61353784
Master's level Certified Nutritionist,
License #NU61353807
Certified Gray Area Drinking
Recovery Coach
Master of Arts, Counseling Psychology,
Bastyr University
Master of Science, Nutrition,
Bastyr University
Bachelor of Arts,
University of California, San Diego
Under the clinical supervision of Shannon Heers, LMHC, License #61124493
Let's get started...
Now that you're here, the hardest part is behind you. Let's take the next step together.
Schedule your free 15-minute consultation today.