Hi! I'm Shannon.
As a mom with two young kids who keep me on my toes and our family very busy, time for myself can be a commodity. I used to look forward to rewarding myself with wine at the end of the day, but, through my own therapy and path to sobriety, I now find myself just as excited at the thought of cozying up with a cup of tea (or Ben & Jerry's, because let's face it, some nights call for ice cream!). I love to lose myself in a novel or Indy film whenever I have a chance (coming-of-age stories are some of my favorites!), and I believe that a living room dance party during the final scene of Footloose is a must.
I work with incredible women who have it all together on the outside but grapple on the inside with feelings like inadequacy, shame, and overwhelm. They turn to alcohol to relax and find calm in their hectic lives, but deep down, they know it's no longer serving them. Having wrestled with my own struggles like this and come out on the other end, I know the value of listening to that little voice in your head telling you, you deserve more for yourself.
I'm a dually licensed therapist and nutritionist, so I understand the complexities of how what we put in our bodies impacts our mental health and vice versa. I have training in sober coaching and mental health counseling for substance abuse and addiction. And I love working with other women who want to break free of the drinking culture and take back control of the life they've worked so hard to create.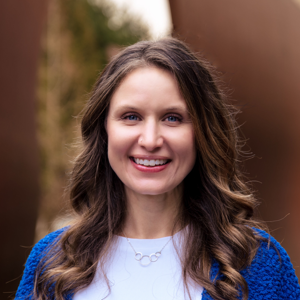 The official stuff...
Licensed Mental Health Counselor Assoc,
License #MC61353784
Master's level Certified Nutritionist,
License #NU61353807
Certified Gray Area Drinking
Recovery Coach
Master of Arts, Counseling Psychology,
Bastyr University
Master of Science, Nutrition,
Bastyr University
Bachelor of Arts,
University of California, San Diego
Under the clinical supervision of Shannon Heers, LMHC, License #61124493
Let's get started...
Now that you're here, the hardest part is behind you. Let's take the next step together.
Schedule your free 15-minute consultation today.